Cloud Saas
A set of ICT services, on-demand and self-service accessible, through Internet technology.
Software-as-a-Service
According to studies, surveys and analysis carried out in the most different business areas, more and more companies have chosen to rely on the well-known "cloud", benefitting from an ecosystem rich of tools which can be interconnected in countless settings, with the only goal to create value for the company which chooses to adopt these settings and infrastructure.
We can thus state that Cloud Computing is today a necessary technology for the society development, made of continuous data exchange in real time as well as human and working relationships. From the Covid period on, all these elements have been transferred to the remote working which, thanks to non-stop service and resources flexibility, have paved the way to work collaborations, inconceivable before then.
Cloud computing leverages the internet connection to offer the user or the customer, processing services, data transmission and storage. A supplier, provided with server infrastructure in a single or more datacenters, makes available these services on-demand, minimizing maintenance costs and infrastructure management. In short, cloud technology allows to save data and have them at your disposal anytime, anyplace. In all likelihood you are already using a consistent range of cloud services without even realizing it, such as instant messaging services, internet of things, apps on your smartphone, e-mail box, and so on.
If a technology like this one has a tremendous impact on your lives, think about what length it could have in corporate and operative structures.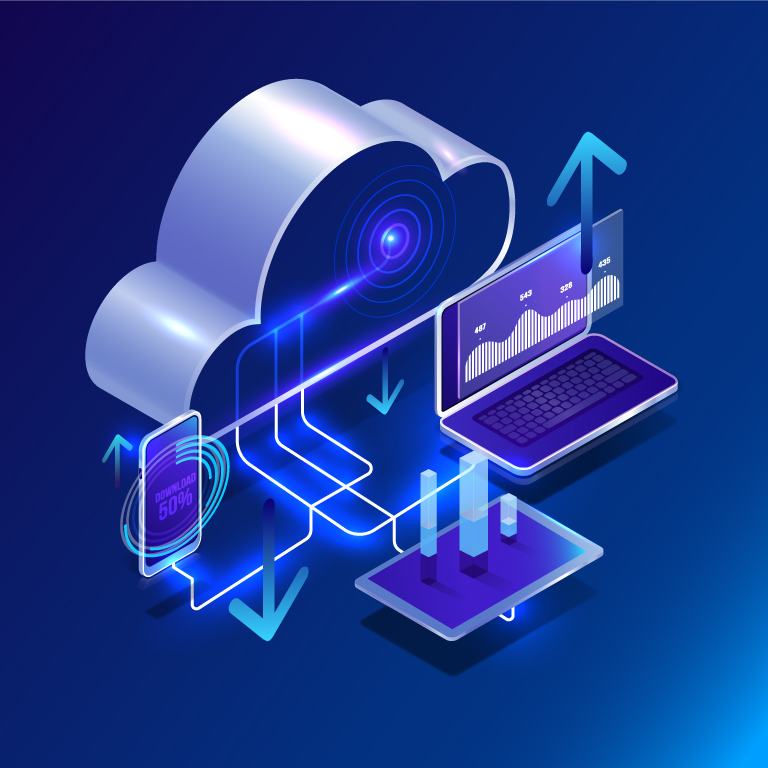 CLOUD COMPUTING's seven upsides
The reasons why your company should take into consideration the cloud services are consistent and various. Not only big companies, but also the small ones can gain advantages from the cloud systems, as they can be by their nature scalable and thus be managed also by very small companies.