Microsoft CRM
A database with all the company's contact information, useful to keep these relationships up
Customer Relationship Management
Companies use CRM to understand and digitize as much information /data as possible, about customers' wishes, needs and behaviour so to develop more effective relationships. From this point of view, CRM is one of the main tools to outline a strategy to manage relationships in an organized way.
By implementing CRM, companies are able to trigger a deep change in the corporate vision, thus revising the whole set of practices, strategies and initiatives of transformation and integration of corporate, organizational processes.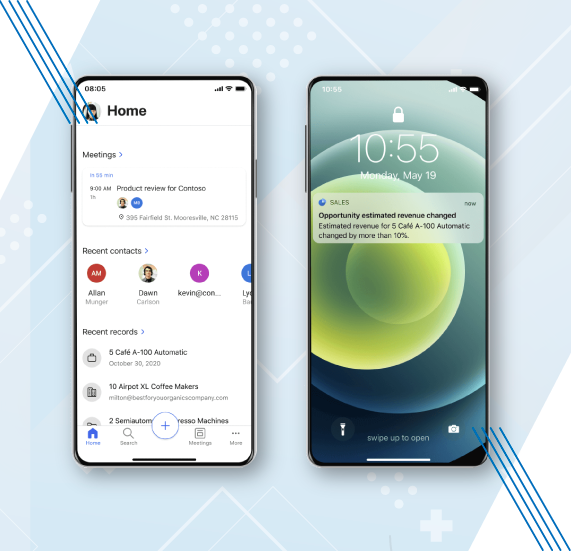 Dynamics 365 Business Central, besides the standard functions included in the classic ERP software, also offers companies the module "Relationship Management", which helps managing the company's sales activities, by providing the chance to always have access to complete, accurate information, so to be able to focus the interactions on customer segments or favourite contacts.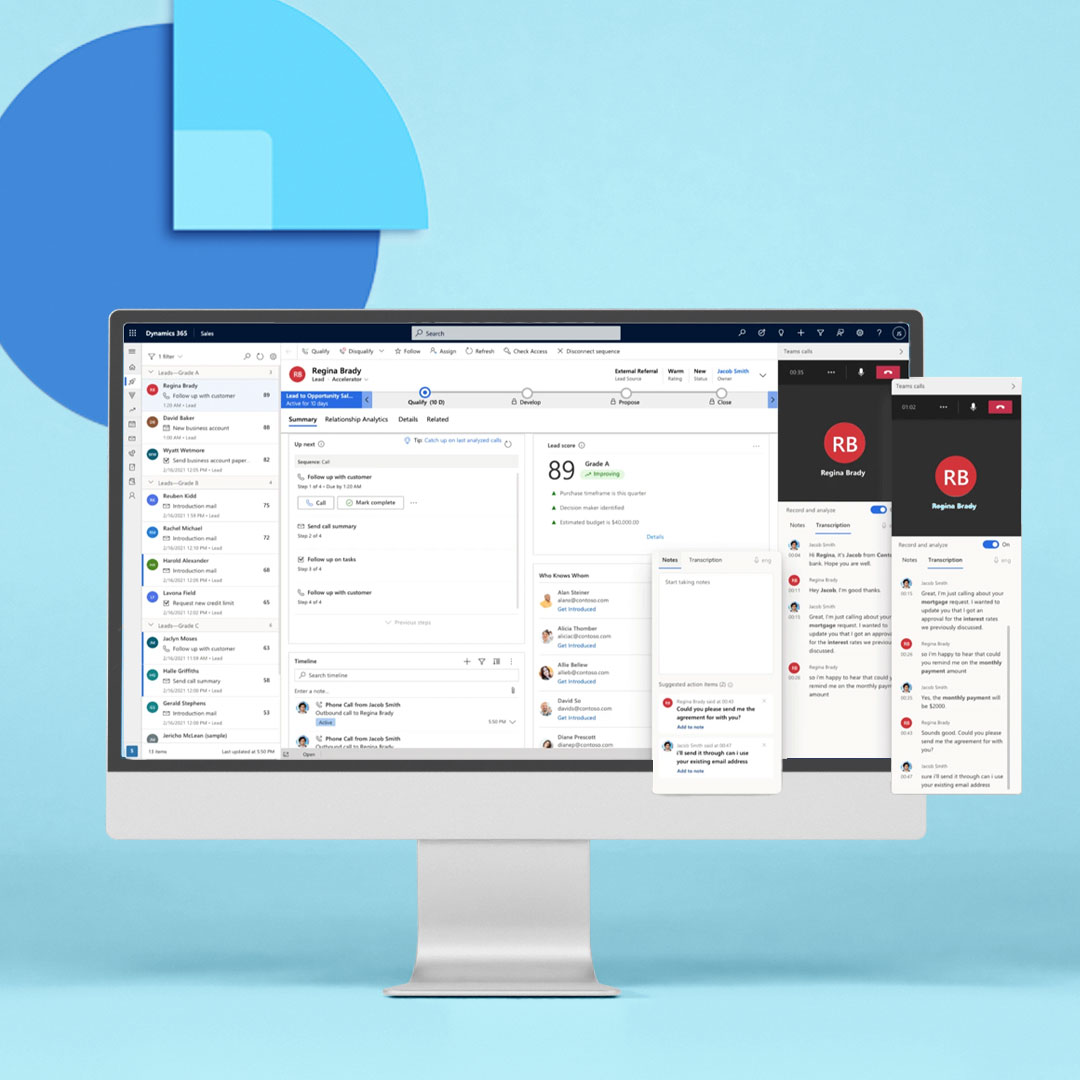 Thanks to CRM Dynamics 365 you'll be able to:
Go beyond the automation of the sale force in order to better understand the customers' needs, to commit in a more effective way and to land more deals. Sell in a smarter way thanks to the integrated insights, promote relationships by increasing the performance thanks to a modern, adjustable platform.

WOULD YOU LIKE TO LEARN MORE ABOUT THIS PRODUCT?
REALIZE YOUR FUTURE PROJECTS!